If affiliate is good for nothing else it will usually coax me to write at least a post or two.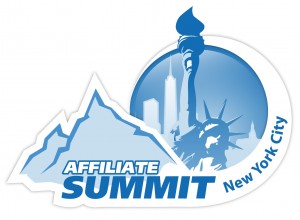 First off, if you will be attending be sure to grab me and say hi. I would love to chat with anyone in the industry and if you can sell some licensed sports gear from Fanatics.com you might even be able to squeeze some food or drinks out of me.
At every Affiliate Summit there are at least a handful of sessions I put on my calendar to check out. I rarely make it to everything I plan to due to meetings and stuff like that but here are the sessions on my radar for Affiliate Summit East 2015:
Sunday 8/2
Session 2a – Live SEO & Monetization Site Reviews – 12:30-1:30
Kenny Hyder, Founder, Hyder Media
Roger Montti, Owner, MartiniBuster.com
Scott Polk, Founder / CEO, Marketing Nomads
Adam Riemer, President, Adam Riemer Marketing
These guys have all been around the Affiliate/SEO industry for many years and these live review sessions will always give you some helpful tips even if they don't review your sites. Learning from the mistakes of others is always a great way to do it.
Session 3d – Case Studies In Dynamic Commission Payouts (Attribution) – 2:00-2:30
Chad Waite, Marketing Manager, AvantLink
Dynamic commissions will become much more common over the next year and Chad knows his stuff. If you are a merchant or affiliate manager come learn from his case studies. If you are an affiliate come and learn what merchants think through when developing their commission structures.
Ask The Experts Roundtable – 4:00-5:00
There are 9 experts all with different areas of expertise that will be there to help you, answer questions, and give some awesome advice in their specific specialties. I will be there walking people through some of the awesome network tools available to affiliates so if you have any questions about those swing by and see me.
Monday 8/3
Session 6b – Industry Watercooler: 8 Things You Should be Talking About – 10:00-11:00
Mike Allen, Chief Executive Shopper, Shopping-Bargains
Dave Naffziger, CEO, BrandVerity
Kim Rowley, Owner, Key Internet Marketing, Inc.
This industry is always changing. Come and hear from these three long time affiliate industry veterans and see what they think will be important topics to keep your eyes on over the next few months.
Opening Remarks & Keynote – 11:15-12:15
Ashley Coombe, Owner, Tides Rising
Brian Littleton, President/CEO, ShareASale
Brian Littleton is a legend in this industry. There are few people in the industry I would rather hear speak than Brian and in this keynote he will share some real life examples and helpful tips he has learned through the process of growing Shareasale.com into one of the best companies in the industry.
Session 7e – 20 Questions and Answers from Behind the Scenes 2:00-3:00
Tricia Meyer, Owner, Sunshine Rewards
Session 7a – Finding Profitable Content Ideas – 2:00-3:00
Rae Hoffman, CEO, PushFire, Inc.
Now this sucks. Two sessions I really, really want to be at and they are both at the same time! Tricia has been soliciting questions from people in the industry over the last few weeks and will be sharing her answers. Rae is one of the smartest affiliates in the industry and her content ideas are sure to help you as an affiliate and if you are an affiliate manager or OPM be sure to listen and see how her ideas can help your affiliates.
Session 9a – Affiliate Program Management in the ShareASale Network – 4:00-4:30
Greg Hoffman, President, Greg Hoffman Consulting
Even the most seasoned affiliate manager can learn something from Greg Hoffman. He will walk you through some of the basics of managing an affiliate program in Shareasale and also go into some advanced stuff as well.
Tuesday 8/4
Session 11b – Tips for Building Relationships and Sales with Bloggers – 10:00-11:00
Ciaran Blumenfeld, CMO, Hashtracking
Debbie Bookstaber, Owner, Element Associates
Kelby Carr, CEO, Type-A Parent
Anne Parris, Managing Partner, Midlife Boulevard
Bloggers and content sites can be some of the most valuable affiliates for a merchant to have but building the relationships with them can be very difficult at times. Learn from these blogger experts about how to build up those relationships and recruit bloggers to your affiliate program.
Opening Remarks & Keynote – 11:15-12:15
Ashley Coombe, Owner, Tides Rising
Tim Ash, CEO, SiteTuners
Tim has been speaking at Affiliate Summits for as long as I can remember. He is an expert on site usability, testing, and getting your site to perform up to its potential.
All in all this is shaping up to be an awesome conference. There are a ton of other sessions beyond this covering pretty much every aspect of affiliate marketing so don't take this as an exhaustive list. These are just the sessions you will find me in.
Are you missing out on Affiliate Summit East? Well, registrations are already open for Affiliate Summit West 2016 in Las Vegas January 10-12. Get your registration in early so you don't miss out.