I was in Shareasale.com today looking at the Get Links page when what do I see? A new tab?  One that says Product Showcase??? What could this be? Well I decided to check it out and I was very impressed with what Shareasale has put together here. Let me give you a quick walkthrough:
First, click on the tab and a page will come up. Click Add New Showcase.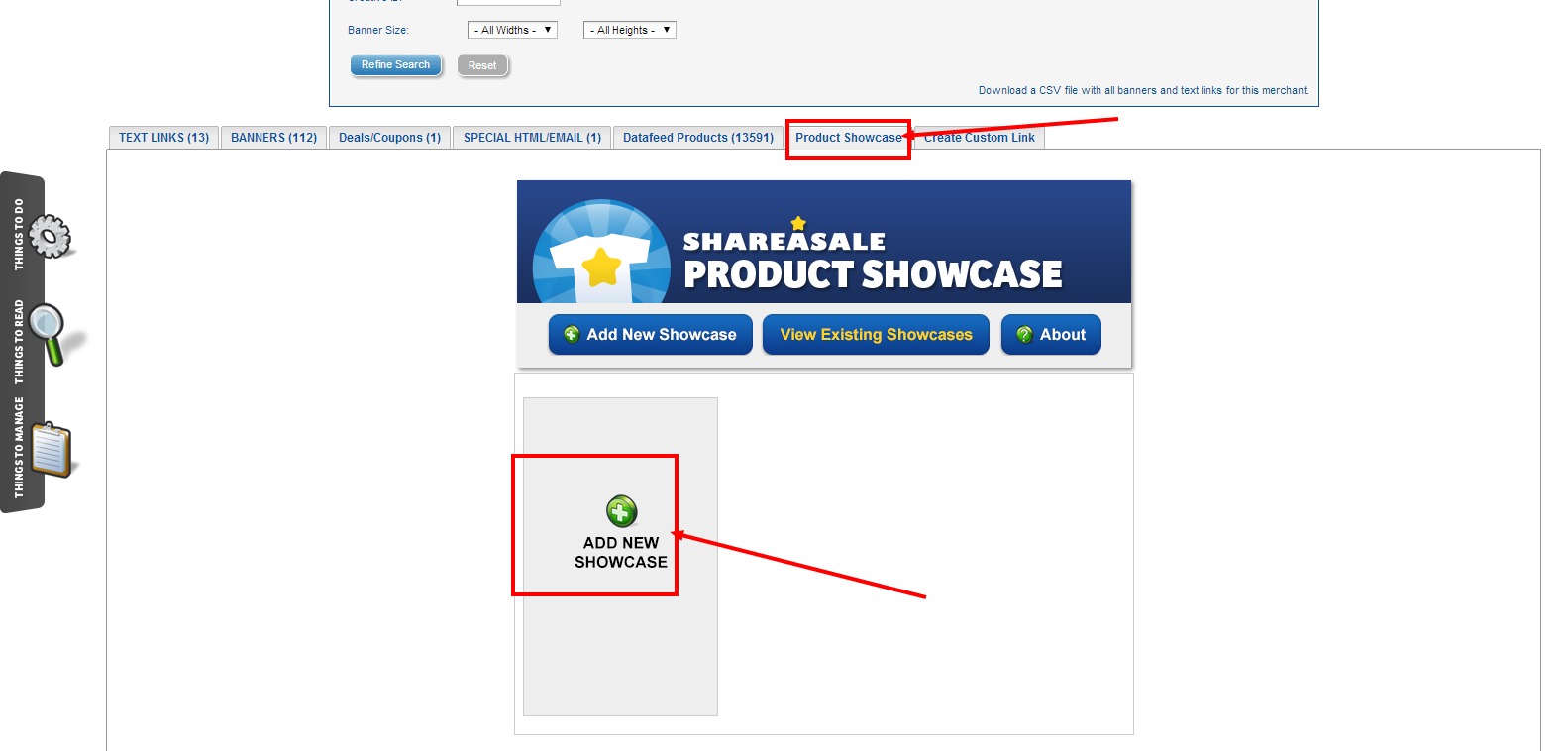 On the next screen you have a couple options. First, you can select a category (more on this later). Each merchant has their feed categorized differently so this page will change from merchant to merchant. For this example I am using VMInnovations.com which is managed by Pinnacle Award Winner Kush so I know his feed will be in good shape. Since I have a baby due in August I want to look for a double stroller so I select that category: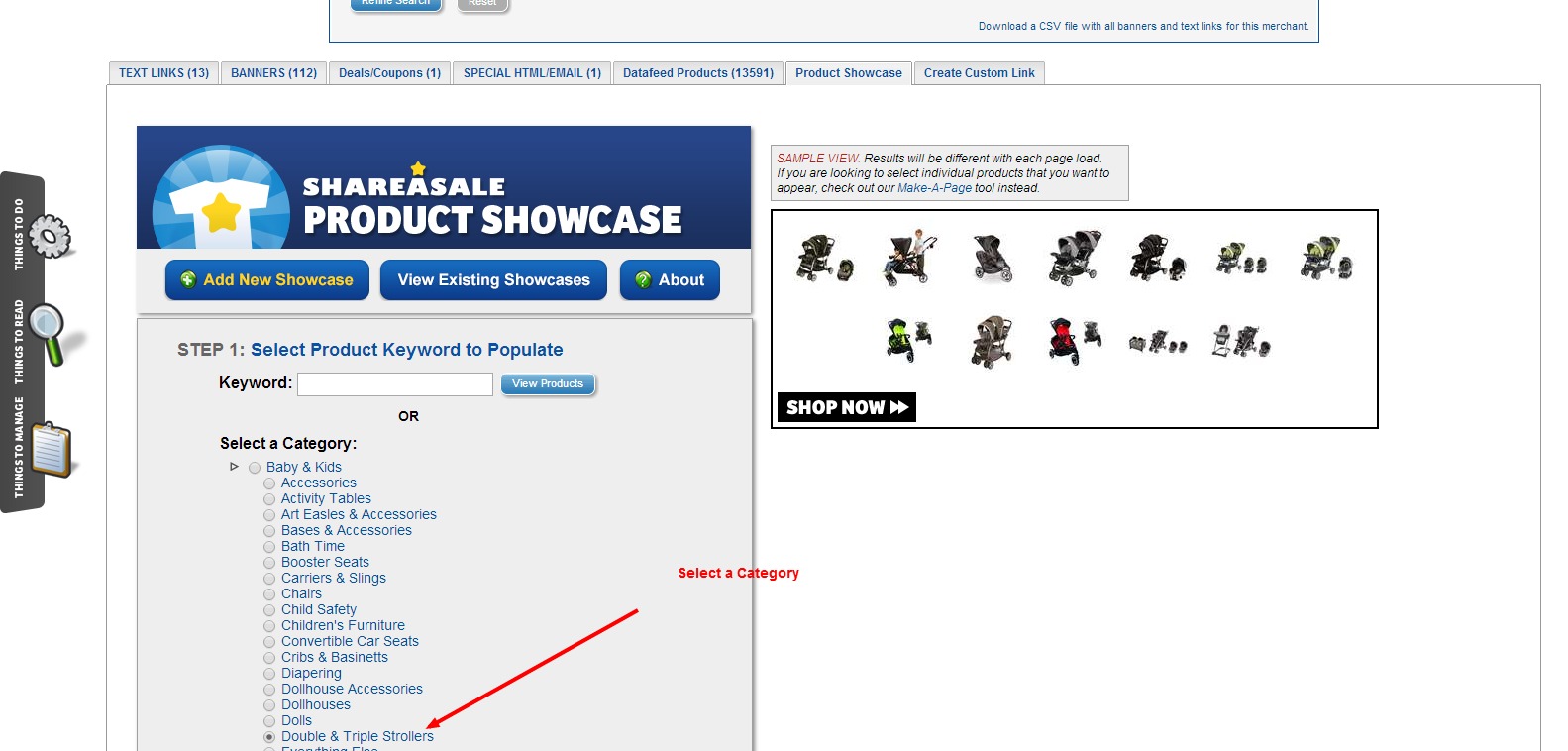 On the right hand side of the page you will see your first preview of the Product Showcase. Basically you will be getting a widget that shows multiple products from whatever category you choose. These products rotate and since this is based on the datafeed you will never be showing any out of stock products and the products will be up to date which is a big advantage over a static group of products. There are a number of different layouts you can choose from, you can adjust the colors, and adjust some of the pop out product options.
Once you have all your options selected you can save the widget for later or cut and paste the Product Showcase code into your site. Here is an example of what the Product Showcase looks like:

If you click on a product you will see the Pop Out feature that gives the price and description and also gives a call to action.
You can also do a keyword search instead of choosing a category. Depending on the merchant and what you want to do this could be a much better way to go so in this instance let's say I only want to show Graco Strollers:
UPDATE: Just found another cool feature. Instead of going to the merchant's Get Links page under the "Tools" tab in the main nav menu you can go to Product Showcases and that allows you to pull in products from multiple merchants. The choose products by category option goes away when you do it that way since every merchant has different categorization but you can still search by keyword. 
All in all I think this is an awesome tool. It allows affiliates to very, very easily add some relevant products from a specific merchant on their sites. If you are blogging about products from a certain merchant this is a great way to get them in front of your affiliates in an attractive way.
Merchants: This is another reason to make sure you have a quality datafeed loaded. This tool will be very popular and if you don't have a datafeed  your affiliates won't be able to use it. Even if you only have a handful of products make sure you create a feed and get it uploaded.
There are some improvements I can already think of for this tool and I will be sure to send them on to Shareasale to see what they can do about making it even better.
So what do you think about this tool? Is it a winner? Any questions about it?