Another great Affiliate Summit is in the books. I am on my way back to Jacksonville and am fired up for things to come this year. Affiliate Summit West in January is always a great chance to blow off steam after a crazy Q4 but it is also a great chance to think about the coming year.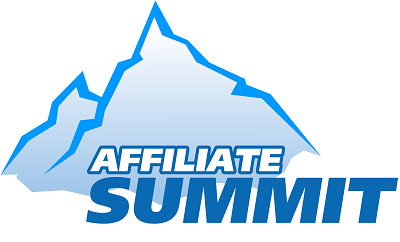 If you are ever on the fence about whether you should go to Affiliate Summit or not I would, in most cases, tell you yes, you should go. Make it a priority. If money is an issue start putting some money aside every month into your Affiliate Summit fund. If you go with the intent of meeting people, networking, and learning you will surely make your investment back many times over.
Here are 12 (Go Seahawks!) highlights of the trip this year:
1. Awesome day of golf on Saturday.
2. Great dinner with our affiliate management team from Fanatics.com (Wade, Erin, and myself) at Jean Georges. The grass fed rib-eye was one of the best steaks I have ever had.
3. Great meetings on all three days with some of our affiliates. Many of them I have met before and it was great to connect in person and many of them I met in person for the first time after months of exchanging emails and phone calls. These face to face meetings can be invaluable. If you are an affiliate try to set up a number of these meetings with a number of different managers. Come with a list of questions for them (don't be afraid to ask hard questions) and be sure to take a few minutes to just get to know them better. Affiliate managers can also use these times to brainstorm for the coming year, help the affiliates see opportunities they are missing, help the affiliates optimize how they are promoting the merchants, and once again, build some great relationships that can turn into long term friendships.
4. Shareasale.com once again threw an awesome party on Sunday night. There were some excellent super hero and super villain costumes, the music was playing, the drinks were flowing, and there were a ton of great conversations happening. BTW, Joel Givens is one of the best magicians you will ever see!
5. Some of the most valuable times in these shows are when you just take a break for a while, sit with a group of people, and start talking. You never know where the conversation will lead. This can be at meal times, in the bar late at night, walking around the hotels, or pretty much anywhere else. I had some great talks with people in these informal settings that I am sure will lead to more sales for the affiliate programs we run.
6. The group of people Brian Littleton has assembled at Shareasale is all in all a pretty awesome group of people and they blow me away every time I get to hang out with them. Everyone of them I have ever met has been incredibly friendly, fun to hang out with, and all in all one of the most knowledgeable groups of people in this industry. The better your relationships are with them the better you will do in this industry. Period!
7. Hulk Hogan can sell web hosting.
8. It was great seeing so many people I know and respect win the Affiliate Summit Pinnacle Awards this year.
Affiliate of the Year – RetailMeNot.com
Affiliate Manager of the Year – Kush from VMInnovations.com
Exceptional Merchant – Fanatics.com (yes, I work there)
Agency/OPM of the Year – Greg Hoffman Consulting
Affiliate Marketing Advocate – Brian Littleton from Shareasale
Affiliate Tool of the Year – BrandVerity.com
All these winners were very deserving and they are doing some pretty amazing things in this industry. I am very pleased to call many of them friends.
9. The Paris Las Vegas conference center was one of the better locations Affiliate Summit West has been in over the last few years. First off it was very close to the room elevators. At Caesars Palace, the Wynn, and the Rio the conference center was a LONG walk from the rest of the hotel and casino but at Paris it was maybe a 3 minute walk. It was great to have everything so close in the conference center itself as well. The exhibit hall, conference rooms, registration, and everything else were very close and it was nice to not be as spread out as other shows have been. Yeah, overall Caesars and the Wynn were nicer hotels but everything else about the Paris was great.
10. Shawn Collins and Missy Ward do a great job of combining all the different circles in the affiliate industry (CPA, retail, lead gen, email, CPS, CPM, etc.)  in one conference that is beneficial for all who attend.
11. I have been working for Fanatics.com for just over 6 months. In those 6 months we have been able to grow our sales and cut our costs in ways that make sense to our business. Working with Wade Tonkin and Erin Routzahn has been a great pleasure for me and I am very proud of our Pinnacle Award for Exceptional Merchant and being a finalist for Affiliate Manager of the Year.
12. There are so many people that were at this conference that have helped me learn and grow to where I am now. I have learned so much from all of you and Affiliate Summit has been a huge part of that. I think I have attended around 15 Affiliate Summits and I always come away with something I know will help me both personally and in the affiliate industry. I am very blessed to know all the people I have come in contact with over the past 10 years or so in this industry and can't wait to see you guys again.
Thank you to Shawn and Missy for putting on a great show, thank you for all the people I got to talk with, and thank you to all the sponsors, vendors, speakers, and attendees for making this a great Affiliate Summit.
Now go register for Affiliate Summit East!
I would love to hear your highlights. Leave a comment with your favorite parts of the conference tomorrow.