We are only 9 days away from Q4 which means nearly every merchant and every affiliate are coming into their three busiest, three most lucrative months. There is a lot of money to be made, a lot of work to be done, and a lot of opportunities in the next 3 months and the more affiliates can be ready the better off they will be.
As an affiliate there are many things you should have been doing months ago to get ready for Q4 and the holiday shopping season but there are still a lot of things you can do now to make your life easier (and earn more money) over the next few months. This isn't an exhaustive list by any means but take a look and see what you can be doing now to be prepared for later.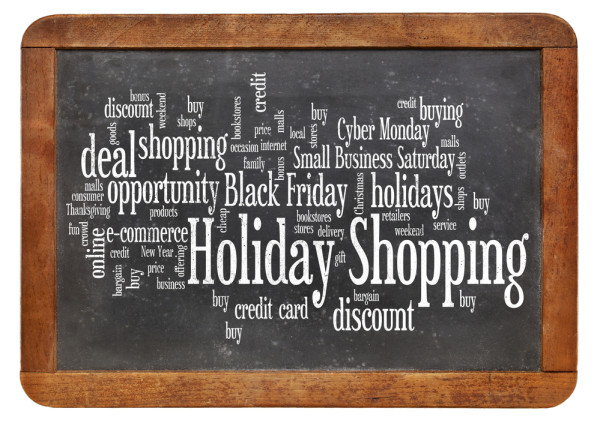 1. Apply to relevant merchants – What is your niche? Surely there are other merchants out there that fit your niche that you aren't working with. The sooner you can apply and get approved the better off you will be. You don't want to be sitting there the night before Thanksgiving applying to merchants and waiting for them to approve you. If you can get as much of that done now as you can it gives the merchants time to get you approved or if you are declined it gives you a chance to talk to them, see why they declined you, and see what you need to do to get approved.
2. Build relationships with your merchants and affiliate managers – Starting the middle of November most merchants and affiliate managers get extremely busy so the better a relationship you have with them the better your chances are of getting a timely response from them when you get in the weeds in the middle of the holiday season. Email your affiliate managers and strike up a conversation, follow them on Twitter and Facebook, connect on Linkedin, and connect with them whatever way works for the both of you. If you have a solid relationship with them and they know your name when your email comes to their inbox there is a better chance they will recognize your name and respond.
3. Negotiate commission increase or performance bonuses – If you have generated sales for your merchants and if you are perform well for them there is a very good chance they will be able to work with you on some sort of commission bonus or performance bonus for Q4. The sooner you can get these locked in the better. Once again, when everyone gets busy in a month or two there is less time to deal with stuff like this.
4. Coupons and promotions from your merchants – Many merchants will have their whole promotional strategy planned out for Q4 early but most might have a plan but that plan will change. If your merchant knows what they will be doing see if you can get any info ahead of time. This will allow you to queue up some posts well ahead of time. If your merchant doesn't know what they will be doing or are expecting multiple changes find out what the best way to get the deals and promotions is. It could be newsletters sent through the network, maybe the merchant has a Facebook group of their affiliates where they share the promos, maybe there is a private email list… find out what works for you and the merchant. The more up to date you can keep the promos on your site the better. Also, if a merchant does give you info ahead of time don't be an idiot and leak that info early without permission. You can also check out some of the tools on Fresh Press Media that will help you keep the most current offers and promos up on your site.
5. Have a backup plan – Mike Tyson once said "Everyone has a plan until they get punched in the mouth". It is awesome to have everything planned well ahead of time but what is your backup or contingency plan? There have been many instances in the past where in the middle of Q4 a merchant will either shut down their affiliate program, slash commissions, set commissions to zero, change terms, or do something else like that that can have a huge negative impact on you. Do you have some backup merchants lined up? Will your links be easy to switch out if needed? Do you know who to contact if there are any problems?
6. Best selling products – Yet another great reason to build relationships with your merchants and talk to them ahead of time. Get some lists of top selling products that will fit your site ahead of time. Maybe there is a product that will be hot this holiday season that you can get some info on ahead of time. Maybe your merchant has some products they have bought very heavily and you can be somewhat sure they won't run out of stock halfway through the holiday season. Your merchants and affiliate managers will generally have some awesome information they will be able to share with you and the better your relationship is with them the better off you will be.
7. Learn the tools available in the affiliate networks – Some of the affiliate networks have some awesome tools that will let you build some cool product displays for your site or ways to easily get links for specific products. Take a few minutes to learn how to use these tools. Most of them are fairly easy to use and will save you a ton of time. Tools like the Product Ad Widget in Avantlink and the Make-a-Page and Product Showcase in Shareasale are some of my favorites for building product displays or graphics. The Shareasale Product Discovery Bookmarklet and Snaplinker in Avantlink allow you to get an affiliate link to a specific product with just the push of a button. Learn these tools now and save your self a lot of time later.
8. Make any special requests – Do you need a custom banner built? Do you need some products to review? Are there any questions you have about any of your merchant's products? Get those requests to your affiliate manager now. If you contact your merchant the second week of December asking for a product to review they will most likely laugh at you.
9. Register for Affiliate Summit West – Affiliate Summit West is coming up January 10-12 in Las Vegas. Now is the time to get registered, book your hotel, and book your flight. Trust me, as you get into Q4 the time will quickly slip away and you will wake up after Christmas and realize you haven't booked your trip yet or registered and you will end up paying a LOT more for a hotel or airfare and there is a chance the conference will be sold out. And if you register before October 23rd you will get the Early Bird pricing which will save you $340 on a VIP Pass (definitely go with the VIP Pass). Before October 23rd it is only $579 and that gets you access to all the sessions, exhibit hall, meet market, meals, snacks, drinks, and access to the session videos after the show. Awesome value but you want to register now so you don't miss out on the early bird pricing.
10: Take a deep breathe and relax – Once Q4 starts most merchants, affiliate managers, and affiliates will be going non-stop for about 12 weeks in a row. This means lots of late nights, lots of early mornings, and very little time for anything else. Take some time over the next couple weeks to spend some extra time with your family, take a quick weekend vacation, go play a round of golf, or do whatever else you need to do to relax because it will soon be non-stop through the holiday season.
The more prepared you can be ahead of time the more money you will make. Take some time now to get your ducks in a row and it will greatly benefit you over the next 3 months.
What are you doing right now to get ready for Q4? Any questions about how you can be ready? Leave a comment below.