It finally happened. You read the title right. Joe is engaged! Well, to avoid doing the rest of this post in third person I will rephrase:  I AM ENGAGED!!!
So who is the unfortunate victim?  Her name is Kate. She is originally from Columbus, OH but she moved to Spokane, WA just over 4 years ago. I have been friends with her sister and brother in law for a number of years now so I have kind of know her for most of that time but I really met her a bit over 2 years ago when she started working in the youth ministry with me at my church.  Apparently she started liking me almost immediatly but being the bonehead I am I wasn't too aware of that for probably a year or so.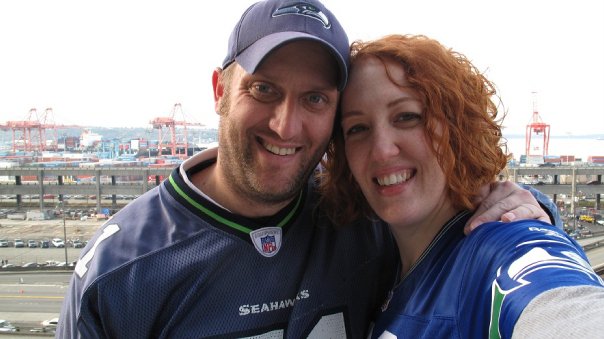 Let me back up a bit and give you a bit of my history with the ladies… Basically there is very little.  I was never the type of person who wanted to date someone just for the sake of dating them. If I ever dated someone I wanted there to be a VERY strong chance it would end up in marriage.  So because of that I never had a girlfriend of any sorts and had maybe been on 1 or 2 dates my whole life.  I had many people recommend many different awesome girls over the years to me and push me to ask them out but I never felt right about doing it. I would pray about it and God would end up telling me no. This really frustrated a lot of different people over the years but I stuck to my guns.
There were a couple girls I did ask out at one time or another but I got shut down there. It did kind of suck in some ways but it was also encouraging because I knew that if God didn't want me with those girls he had someone better out there for me. And that made me very excited. So I kept waiting.
It was probably about a year ago that I started noticing Kate more. We would hang out in groups, see each other at church and got to know each other more and more. 2 winters ago I remember following her home after a bad snowstorm and I think I helped push her car out of the snow about 8 times during that trip. Then a year ago at Christmas we had another bad snowstorm and I had to make 3 different trips to the airport with her since I had a 4 wheel drive.
months went on and we started talking more and more.  I think around March 14th I texted her bragging about the awesome grilled lamb with pomegranate molasses I made and that started our semi-regular texting conversations. But I was an idiot. I would text her and then not text for two weeks or so. It wasn't anything I was doing on purpose but apparently she noticed that.  Thinking back I feel like a real dork for that but oh well, we live and learn.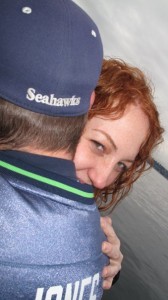 Around August or so I realized that I either needed to ask Kate out or tell her that it wasn't gonna work out with us. I spent a lot of time praying and talking to other people and came to the conclusion that I really did want to start dating her. After that it only took about 2 more months for me to finally man up and take her out to dinner (I think it was November 2nd or so). I was helping her set up a blog so she was over at my house and we started talking and it was dinner time so I said "Do you want to go get some dinner?" and of course she said yes. Then the following Wednesday I asked her out on a "real" date.
Over Thanksgiving weekend we eneded up spending a lot of time together, stayed up way too late talking, watched some football, and all in all had a great time together. After this I pretty much knew than an engagement was necessary.
Kate is everything I have been looking for in a wife. When I look at the passages in the Bible describing a Godly woman, wife, and mother she either fits them perfectly or she is striving to fit them perfectly. She is what I have been waiting for for the past 37 years (well, I guess I wasn't really waiting when I was a kid so lets say the past 19 years or so).  I am truely blessed that God has given me such a great gift.
So I started looking around for a ring. I wasn't super urgent at this time so I would just pop into jewelry stores when I was driving by to see what they had. I would look online for diamonds and see what different kinds of settings there were. I pretty much figured out what I wanted but now there was just one more hurdle: I had to meet her parents and family.
Kate is the second oldest of 11 children so her family is quite big. This past weekend we finally got a chance to fly out to Columbus to meet her parents and her 6 brothers and sisters who are still at home. Her older sister Melissa lives here in Spokane and I have know her for a few years, her two oldest brothers Austin and Tyler live in South Carolina, and her next oldest sister Claire lives in England although she is moving here soon.  So we wake up early and fly to Columbus and a big van pulls up containing her parents Brian and Judy and her 6 siblings Rose, Beau, Charlotte, Cole, Sophie, and Graham.
We had a great weekend visiting them that was filled with driving, hiking, games, Wii, talking, and LOTS of food. Sunday morning her dad knocks on my door and says "Wake up, lets go to Waffle House" and we have "the talk". Thankfully he approves and is happy for his daughter and says if I can live up to his other son-in-law I am in good shape so that is good. Thanks to Isaiah for setting the bar low.
And all that brings us to now. This past Thursday I stopped by the jeweler and picked up the ring. The only guidelines Kate gave me was she wanted something sparkley so I bought something really sparkley. On Saturday I gave her the ring and asked her to be my wife and spend the rest of our lives together. It wasn't anything fancy or elaborate because I didn't really want the event to overshadow the meaning. Also I was pretty sure she already knew it was coming that day so I really had no chance to suprise her. But I am fine with that because she said YES!  When I look back at my life this day will be right up near the top of my favorite days ever.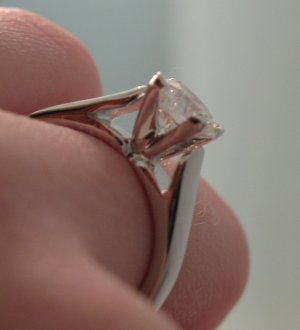 Sorry guys, I took an awesome woman off the market.  You can try to find someone that matches up to Kate but I don't think you be able to come close. And all the single ladies? You can now breathe a sigh of relief because you won't have to worry that you will end up stuck with me out of desperation in a few years.
So that is about it. I am engaged. You can't believe how excited I am to be able to say those words. This has been a day I have looked forward to for years and it is better than I ever thought it could be. Thank you to my parents and friends who have been praying for me for years, thank you to Kate for putting up with me and accepting me with all my faults, and thank you to God for giving me such a wonderful blessing in Kate.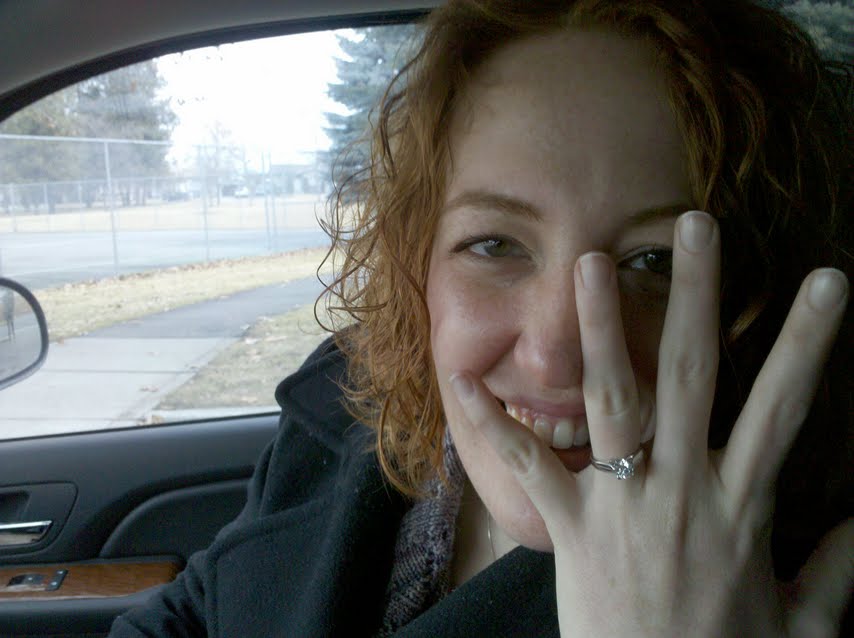 Quick update: The announced the engagement at my church Sunday morning.  I know dozens of people who have been praying for me over the years and lots that have been praying for Kate and I specifically. Here is a video of the announcement: Joe and Kate's Engagement Announcement. It was so awesome to see so many people happy for both of us. I was a real blessing to be there and feel that loved from so many people. I have been at that church for dozens and dozens of engagement announcements and always imagined what mine would be like. It was by far the loudest cheer I have ever heard for one of them and I was blown away. And we gave out Ring Pops to everyone to celebrate. Such an awesome weekend!
As far as a wedding date we are still trying to figure that out. We have some scheduling issues at our church and some logistical issues getting all of Kate's family here but we should be able to set a firm date in the next couple weeks. Our ideal plan would be some time in April but we will see what happens.
Thank you all again for your love and support. Kate and I couldn't do this without you.